Our mountain bike tours offer pure adventure on amazing trails in Todos Santos. Pedal along old ranchero's paths and through spectacular landscapes. Discover the hidden away routes in the Sierra, along dry river beds as well as to our beautiful beaches. We offer self-guided tours so that you can enjoy your trip in a different way and at your own pace.
Rental
2 Hours : $15 USD
4 Hours : $20 USD
8 Hours : $25 USD
24 Hours : $30 USD
Exceeding 2 days $25 USD per day.
Exceeding 8 days $20 USD per day.
Exceeding 30 days $15 USD per day.
Self Guided Tour $45 USD
Includes:
GPS device with preloaded route.
Tickets and fees where required.
Backpack if you need it  & safely equipment.
Includes Safety Equipment
There is no insurance of any kind.
Damages are under your responsibility.
Deposit of $300 USD per hour rental & $500 USD per day rental.
It is necessary to leave and ID or passport.
Rental Policy
Contact Us
Rental Hours
Monday thru Sunday:
7:00 a.m. to 8:00 p.m.
We accept American Express, Visa or Mastercard (remotely via form or in terminal), paypal & cash.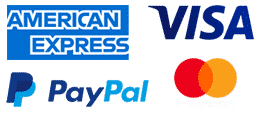 Taxes included, no extra fees