The Safari Waterfall Tour into the Sierra La Laguna Biosphere Reserve, is a one-of-a-kind tour. This tour takes you up into the Sierra La Laguna, through beautiful jungle-like landscape, found oddly enough in the middle of the desert! Upon arrival into the Sierra, we park the vehicle and start our hike to a swimming hole and then the waterfall. The hike is beginner friendly, making it easy for anyone to do. Our guides will take you to the watering hole along the way and ending the hike with the majestic waterfall!
Enjoy swim time, mediate among the undisturbed surroundings of the Sierra. This tour is ideal for the whole family and includes all entrance fees & private property access', bottled waters, burritos and snacks for everyone to enjoy!
This tour is seasonal, and available only from August-March. Omega Tours Todos Santos, the best option for the waterfall tour in the Todos Santos, Pescadero and Cerritos areas!
Adults: $115 USD
Kids: $95 USD
12 years or younger.
BOOK NOW!
Payments and tickets fo the Biosphere reserve Sierra La Laguna.
Entrance fees for private property access.
Payment for land conservation and roads.
Certified bilingual guide and driver.
Googles, bandanas, bottled waters, sodas, sandwiches and snacks.
Tour : 5 – 6 hours
Departures: 9:00 -10:00 am.
Minimum age: 8 yrs.
We highly recommend the use of comfortable & closed toe shoes or water shoes and comfortable clothes. Be sure  to bring your swinsuit, bug spray, biodegradable sunblock, a towel and a change of clothes.
For safety reasons, we cannot allow participants with the following conditions:
Pregnant women, back problems, recent surgery, Anyone under the influence of alcohol or drugs.
Taxes included, no extra fees.
You can take all the photos and videos you want without any additional charges.
We accept American Express, Visa or Mastercard (remotely via form or in terminal), cash & Paypal.
paypal.me/omegatoursts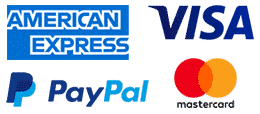 Payment with credit card + 4% bank commission.
Taxes included, no extra fees.
Working Hours
Monday thru Sunday
7:00 a.m. to 8:00 p.m.