DIRT BIKE RENTALS
Hourly / Daily Rentals do not include GPS or routes
HONDA CRF 250R Rental
2 Hours : $150 USD
4 Hours : $200 USD
8 Hours : $250 USD
24 Hours : $300 USD
Exceeding 2 days $200 USD per day.
Exceeding 8 days $100 USD per day.
Exceeding 30 days $50 USD per day.
Includes Safety Equipment
Certified helmet, body armor, goggles, protective gloves, protective knee and elbow pads.
BOOK HONDA CRF 250R NOW!
Hourly / Daily Rentals do not include GPS or routes
There is no insurance of any kind for Honda CRF 250R.
Damages to vehicles and/or third parties is your responsibility.
Required deposit of $1,000 usd per Honda CRF 250R.
Minimum age to drive 21 years for Honda CRF 250R.
Gasoline not included.
Rental Policy
We accept American Express, Visa or Mastercard (remotely via form or in terminal), cash & Paypal.
paypal.me/omegatoursts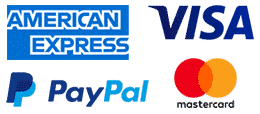 Payment with credit card + 4% bank commission.
Taxes included, no extra fees.
Working Hours
Monday thru Sunday
7:00 a.m. to 8:00 p.m.
Contact Us
Taxes included, no extra fees.
You can take all the photos and videos you want without any additional charges.